At Dutch Design Week 2014 in Eindhoven, New Window presents new works by David Derksen, Ola Lanko, Rop van Mierlo, Lex Pott, Simon Wald-Lasowski and Willem Popelier at the Klokgebouw.
Every participant presents his work in a custom made cabinet – an offline 'new window' in which the realisation process of the work is shown, in ways as diverse as the works themselves. The final works are for sale at the event.
David Derksen's Moiré Jewelry is a series of brass and stainless steel jewelry, consisting of four necklaces and one brooch. By moving or rotating the identical patterns on the two layers relative to each other, new patterns are generated, resulting in the intriguing moiré effect. It is both a decorative accessory and a hypnotising toy, inviting the wearer to play with its beautifully intricate details.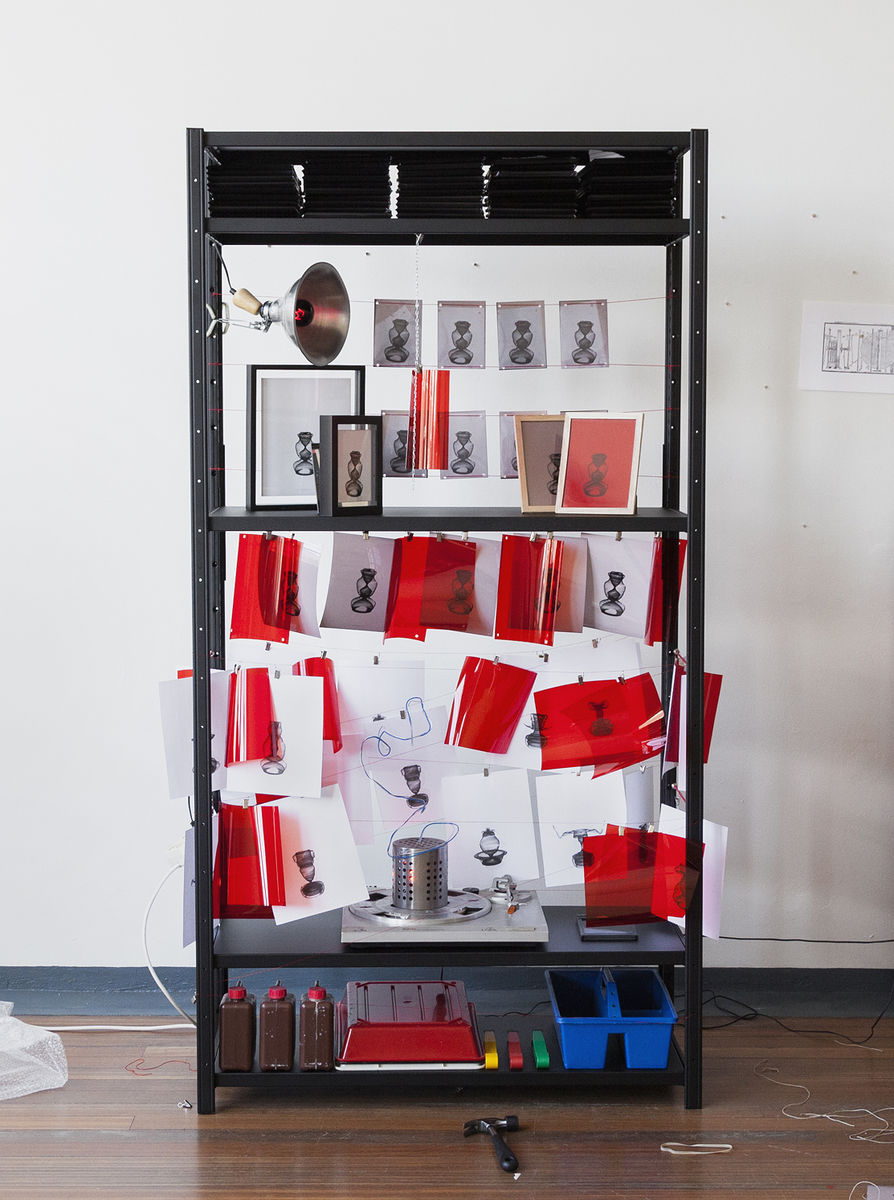 Ola Lanko's Unfixed is a series of unfixed silver gelatin prints placed behind red glass to slow down their inevitable fading process. The photos represent non-existing vases that are a result of combining light, movement and the camera's ability to capture a single moment in time. Unfixed is a comment on the unstable nature of photography and plays with the concept of temporality in both subject and medium.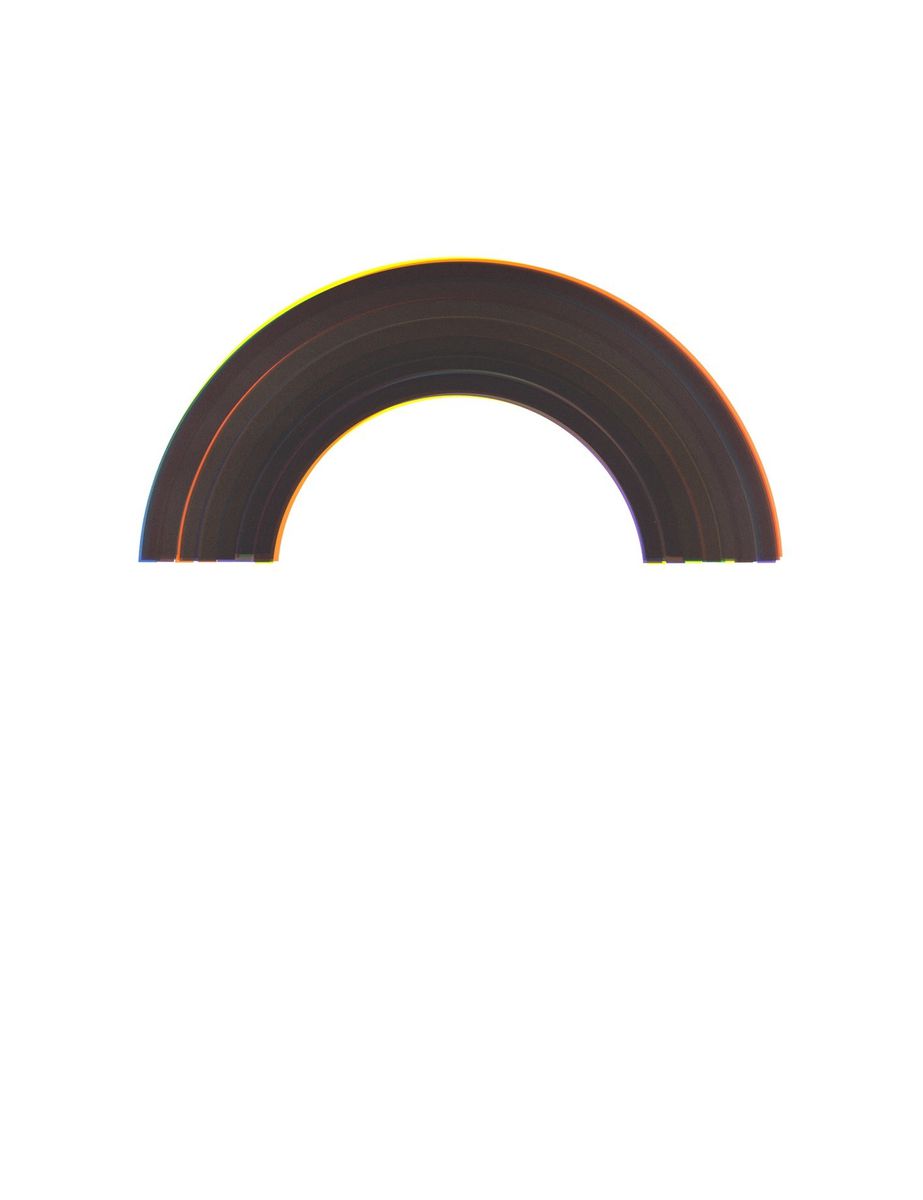 Graphic designer Rop van Mierlo follows his lauded, self-published 'Wild Animals' with yet another book filled with colourful and cheerful paintings of animals: Some Logic. His wet-on-wet painting style results in amorphous, fuzzy shapes, but with skilful application these vibrant blobs are still recognisable as various wild and domesticated animals.
Besides the Some Logic project Rop will also present a new print made exclusively for New Window: Black Rainbow, in an edition of 49.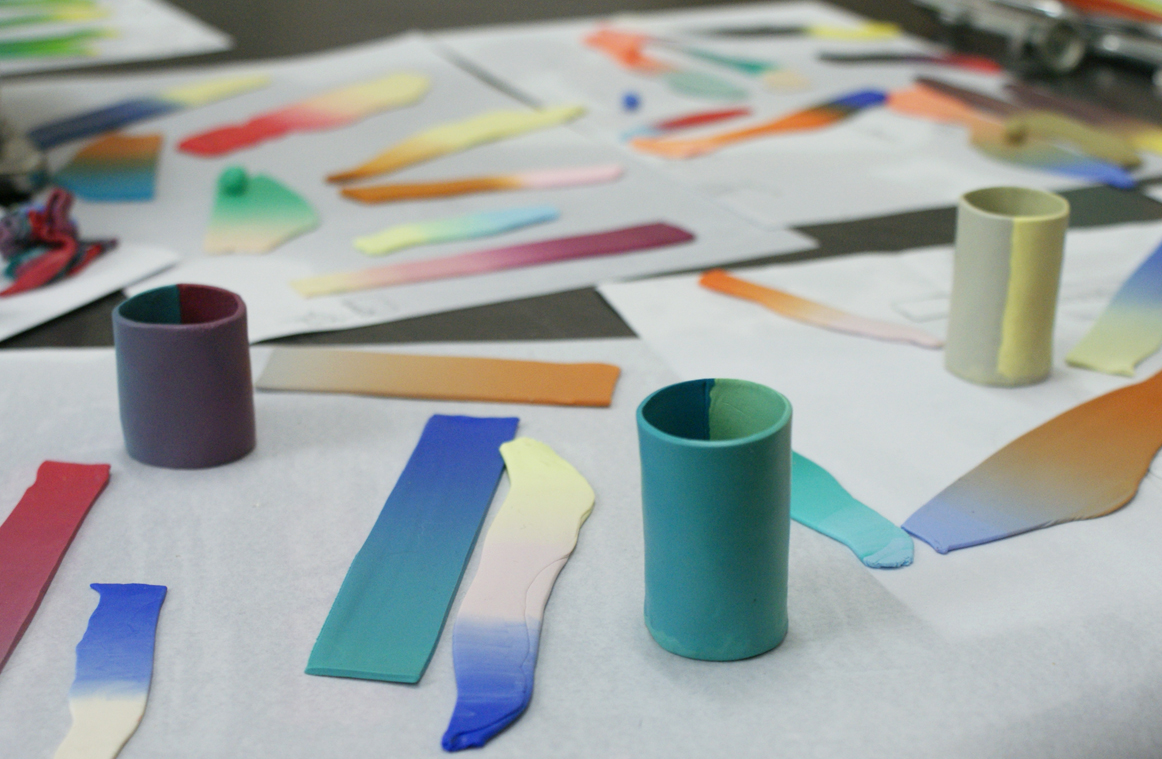 Lex Pott's Palet is a series of colourful vases made from clay and polymer clay. By mixing two colours of clay with a controlled rolling technique, a gradient is created in the material itself. The title refers to the mixing of paint as it is done by painters. Palet dissects and exemplifies the mixing of colours.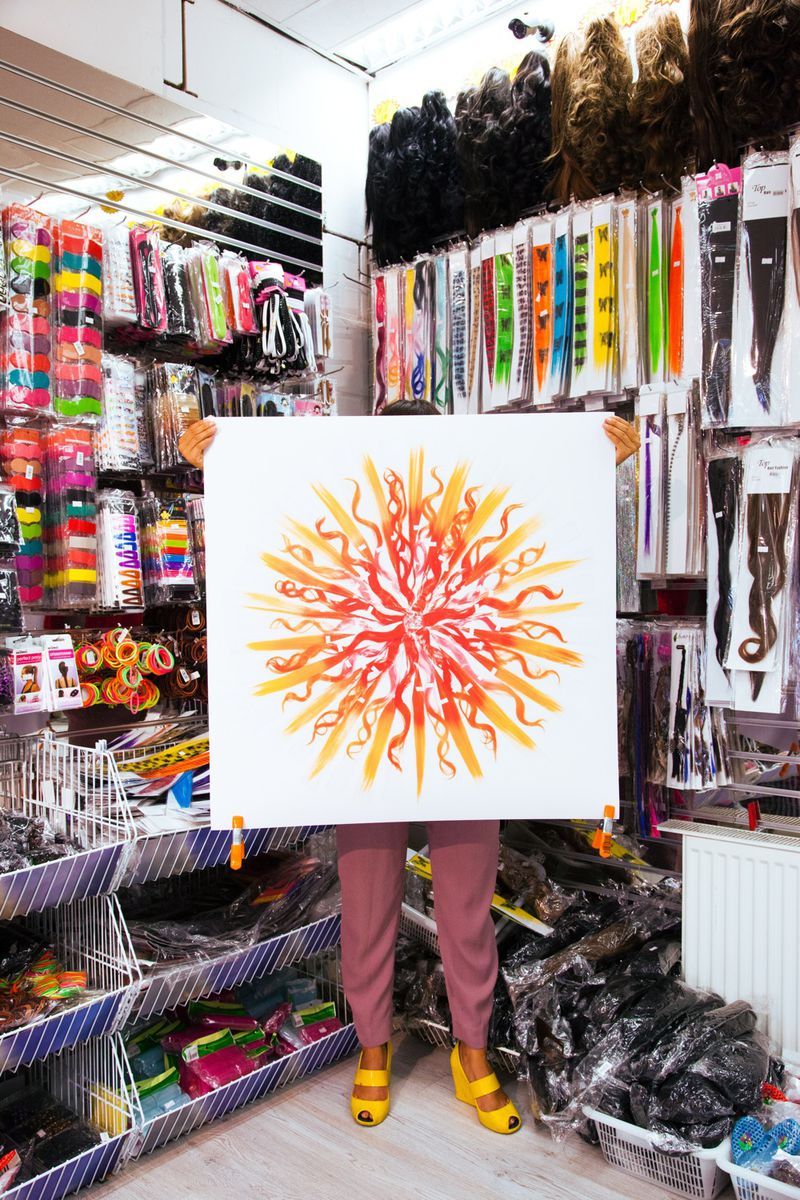 Simon Wald-Lasowski's 42 × 1€ deals with the world of the bargain store - a world in which objects are cheaply made, thoughtlessly bought and carelessly thrown away. By presenting them in a new context, he reevaluates these objects and shows his respect and appreciation for their usually overlooked qualities.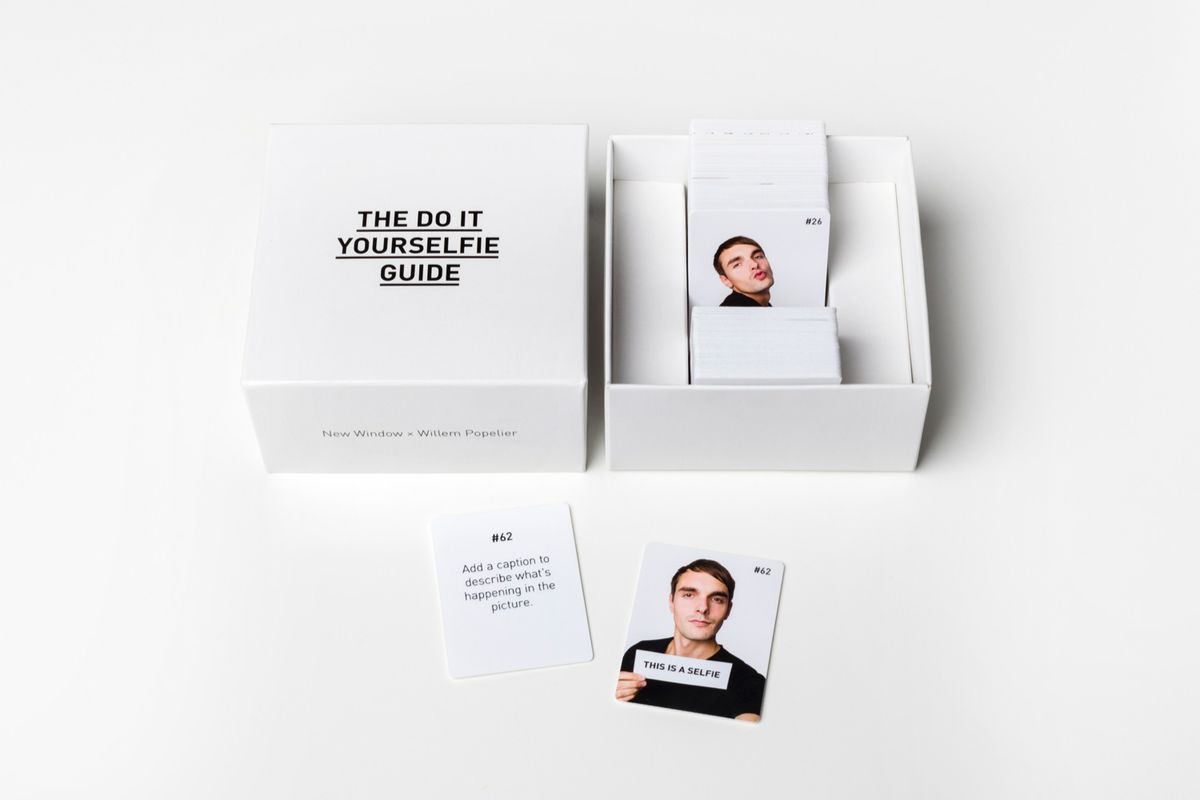 Willem Popelier focuses on the politics of photographic representations of identity. He analyzed thousands of selfies, tips and research articles on selfies and made The Do It Yourselfie Guide - the ultimate guide with 66 rules and 66 Identity Pictures on how to capture the best version of yourself. (Supported by the Mondriaan Fund)
The Dutch Design Week will take place from 18 to 26 October 2014. The Klokgebouw will be open everyday from 11:00 – 18:00.
Address: Klokgebouw, Klokgebouw 50, 5617 AB Eindhoven