Palet
New Window × Lex Pott
At the Dutch Design Week 2014 in Eindhoven, Lex Pott will present the first sparks of a new research into colour: Palet, a series of handmade clay vases. Designer Lex Pott (1985) investigates materials found in nature in a raw and intuitive manner. An approach we very much appreciate and know from our previous collaboration, Diptych.
Who is Lex Pott?
I was born in Hilversum in 1985 and was raised in an artistic family. I was taught the artistic practice from an early age and as a child I was always making or building objects. I chose to combine the artistic and the applied because I saw how difficult it can be to make ends meet as an artist. This combination seemed to find a great balance at the Design Academy Eindhoven. I graduated cum laude in 2009 and, after doing some freelance work for other designers, I started my own studio.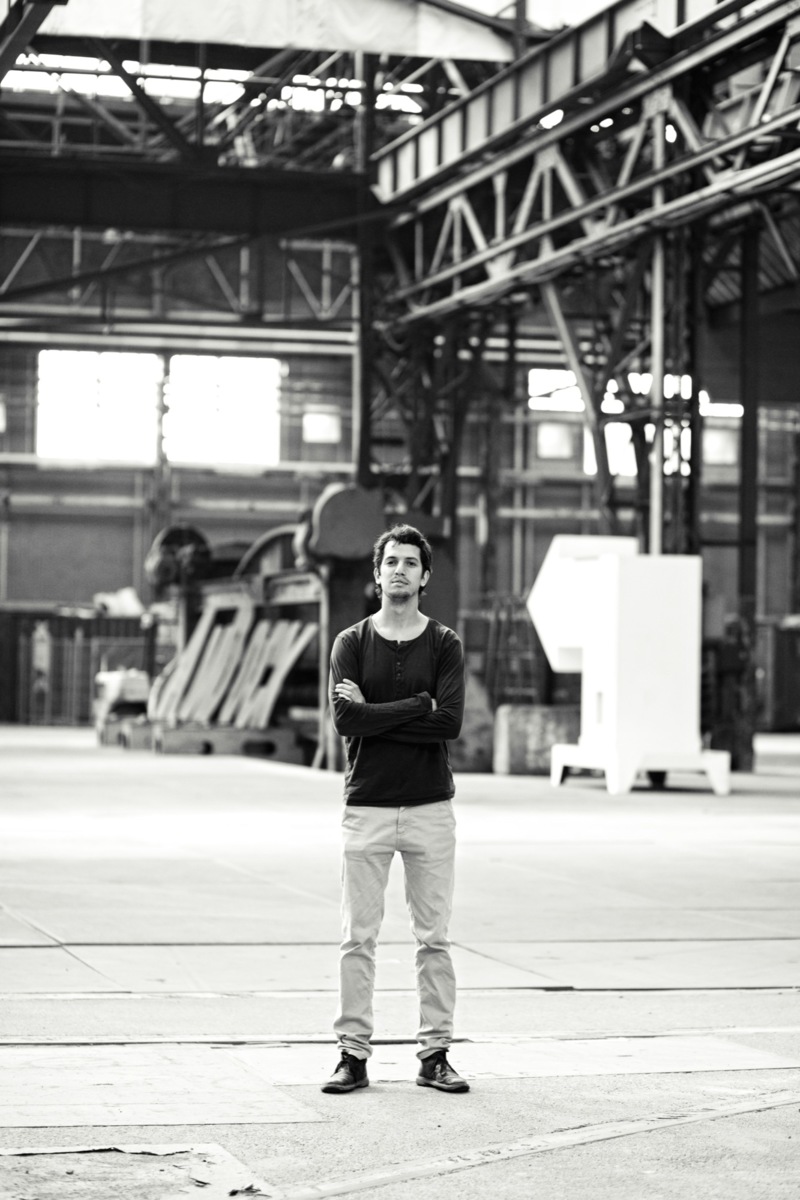 That artistic background or input is apparent in your work. Is that an approach you consciously keep on taking?
A lot of my ideas originate in art, nature, and science. I especially admire purist artists like Giuseppe Penone and Ulrich Rückriem. The way these artists use material in all their simplicity is unparalleled and doesn't cease to amaze me.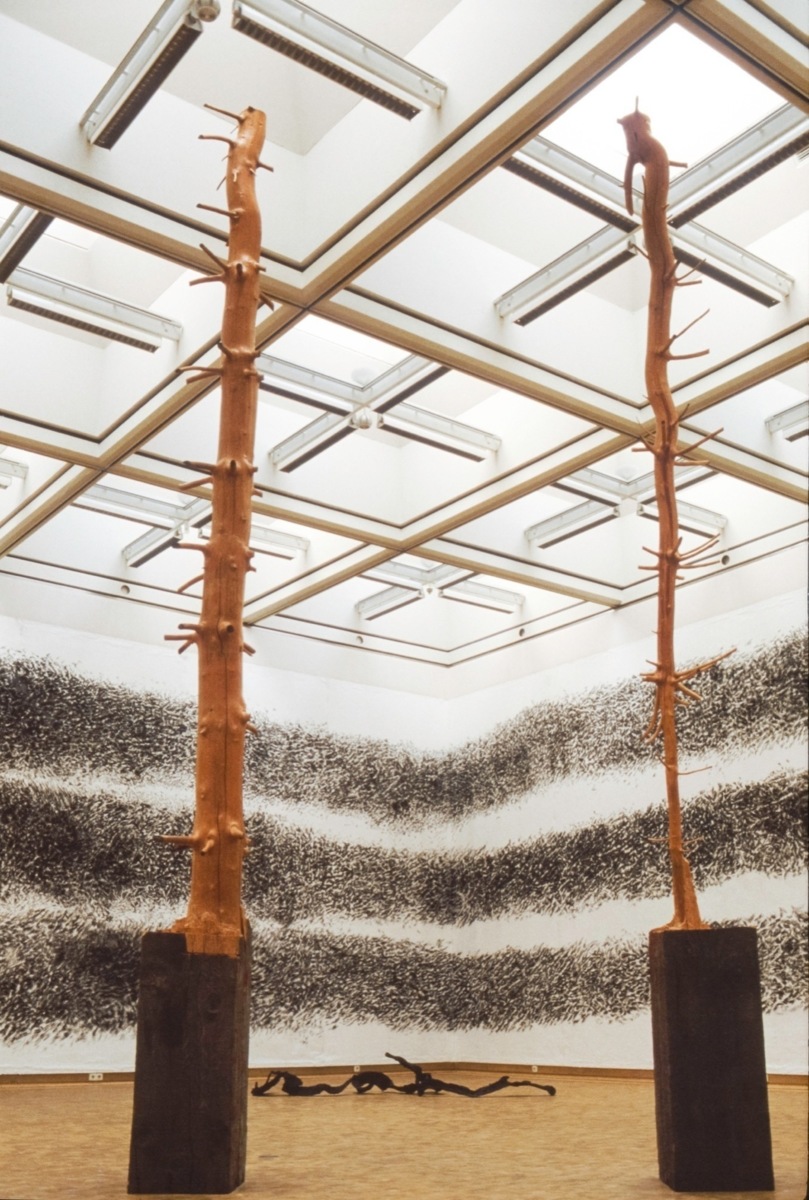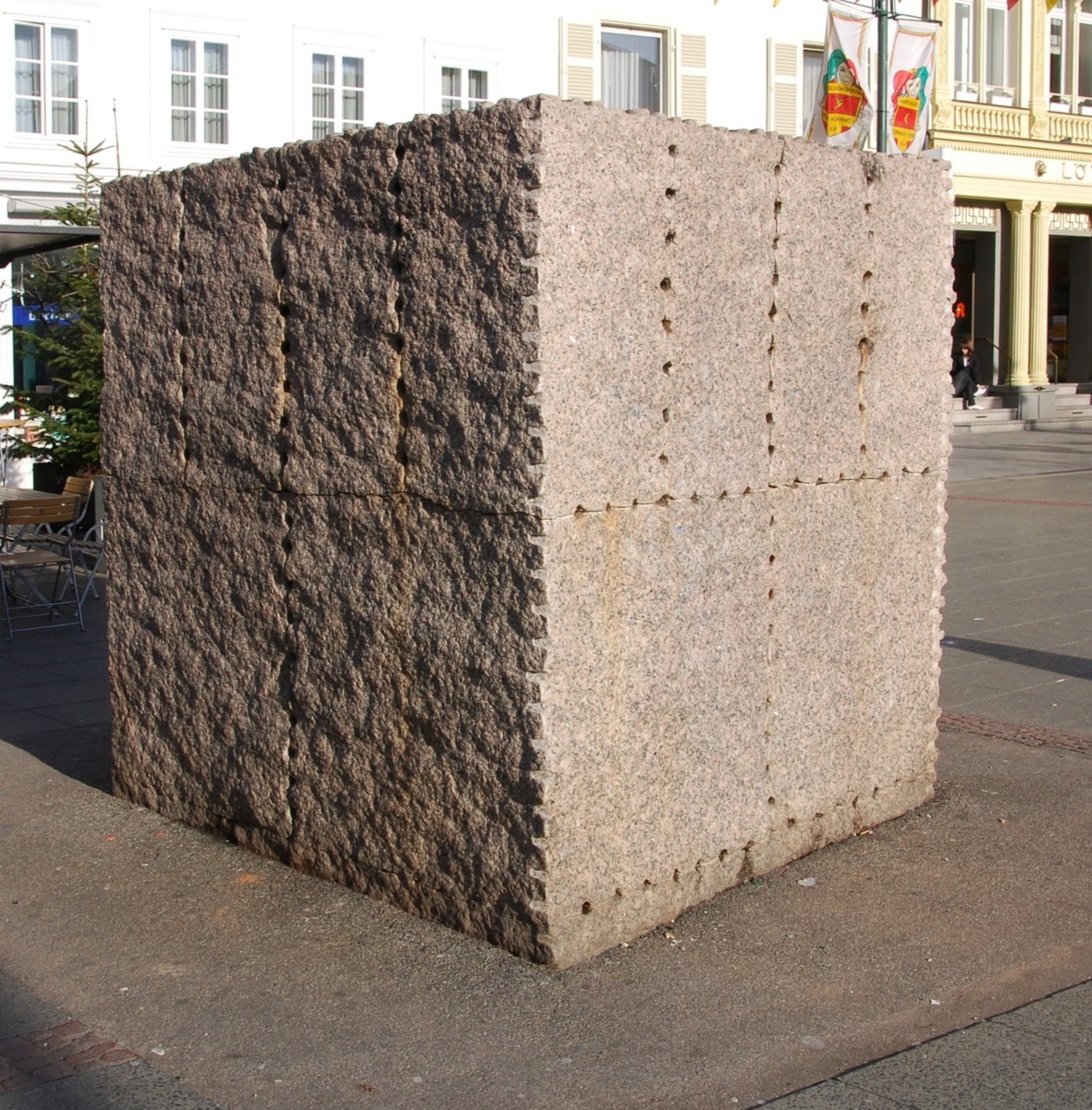 You often place your work in a design context: You work for labels on a regular basis now. But a title of autonomous artist would suit you just as well. Would you like to do more with that in the future?
In my practice I both make works that end up in galleries or with collectors, and I work for labels. The work I do for labels is much more applied and simpler to produce. I like both worlds and that's why my dream is to be able to work out ideas for both my free work and for the labels.
Whether it's an autonomous project or an applied assignment, what is your signature in a work?
The leitmotif throughout my work are the material experiments that lead to new products. I primarily experiment with natural materials such as wood, stone, and metal. I'd say my work is recognisable in the way I treat these materials: I often zoom in on one of these natural materials and try to show their invisible properties.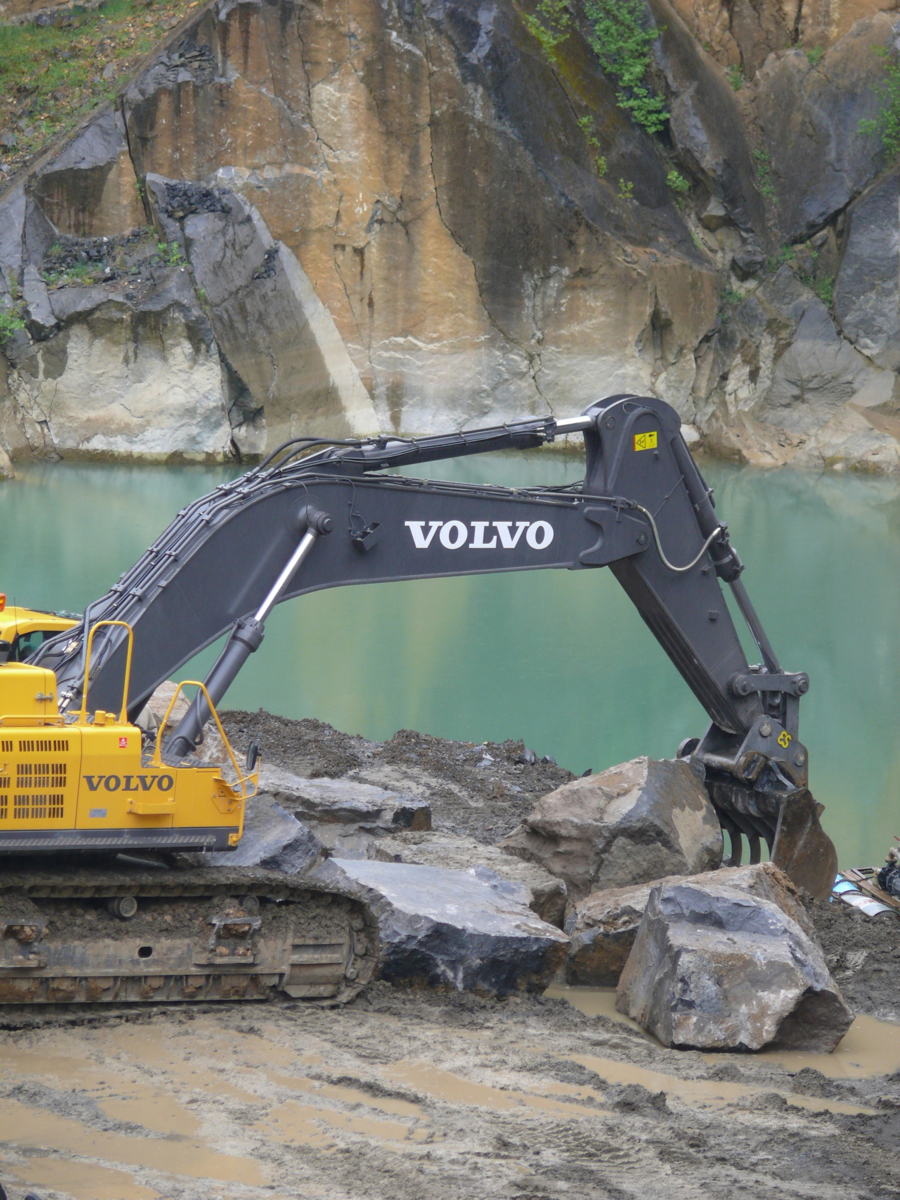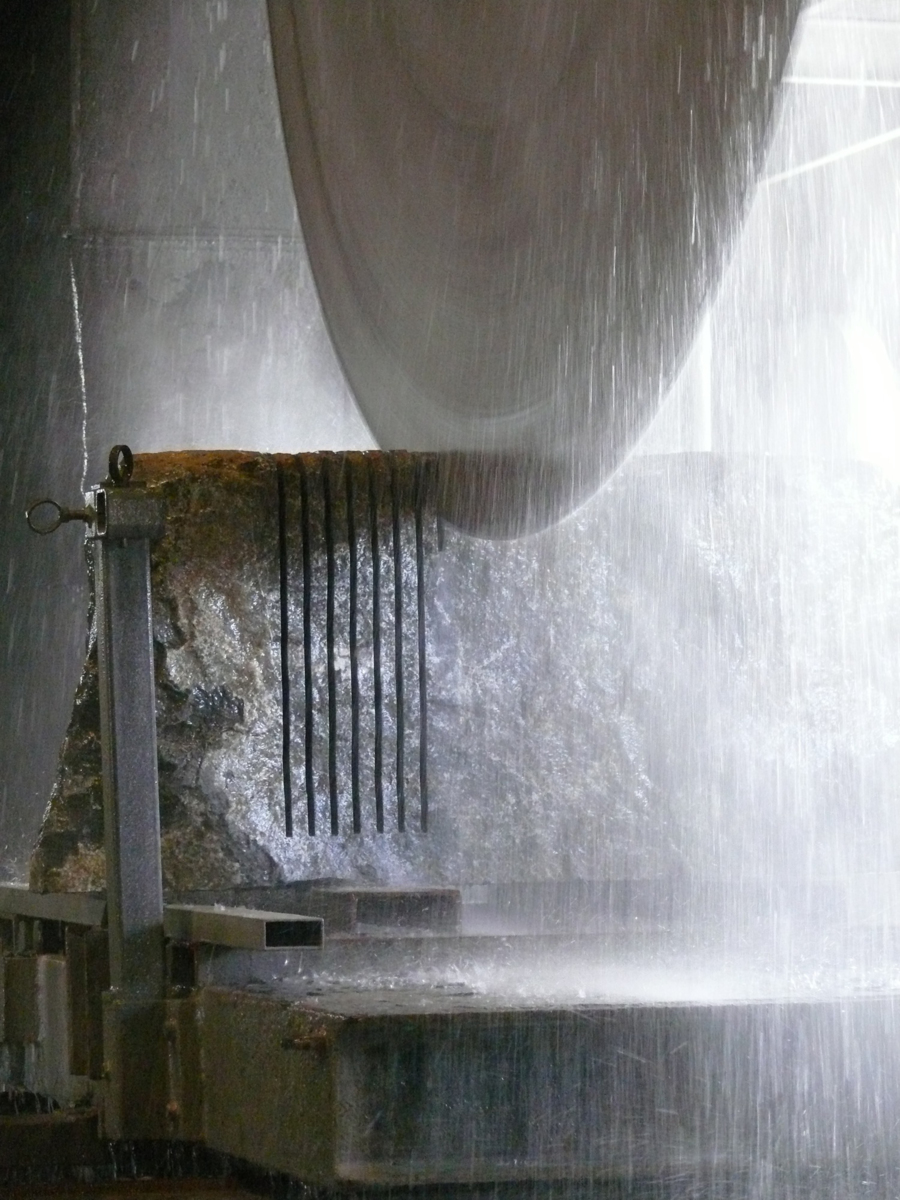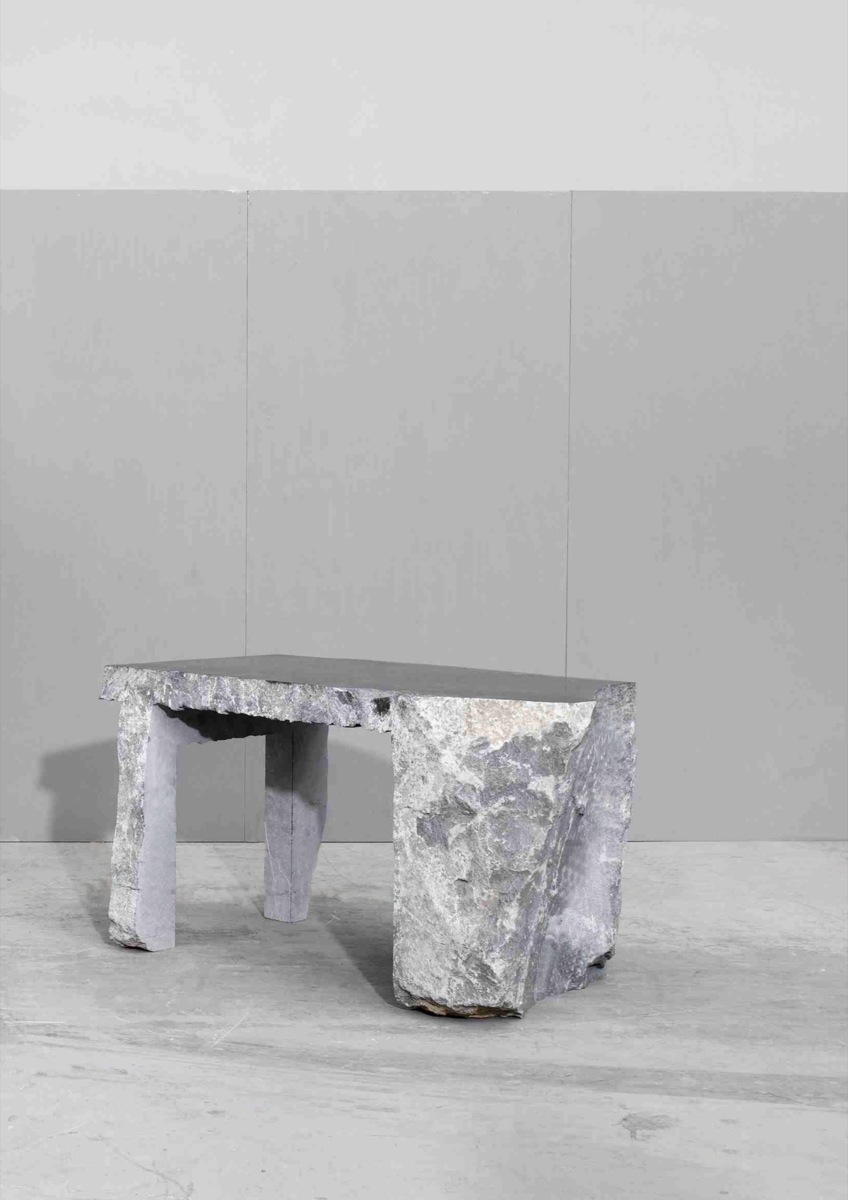 You aim to make new products out of traditional materials. Nowadays we see a lot of new materials that are made out of existing products, such as textile made from plastic bottles. Would you like to discover new territory and start thinking like that?
Not per se. I have a lot of affinity with the traditional materials. I think traditional materials can easily be placed in a contemporary context. I still prefer existing materials, but combined with modern techniques.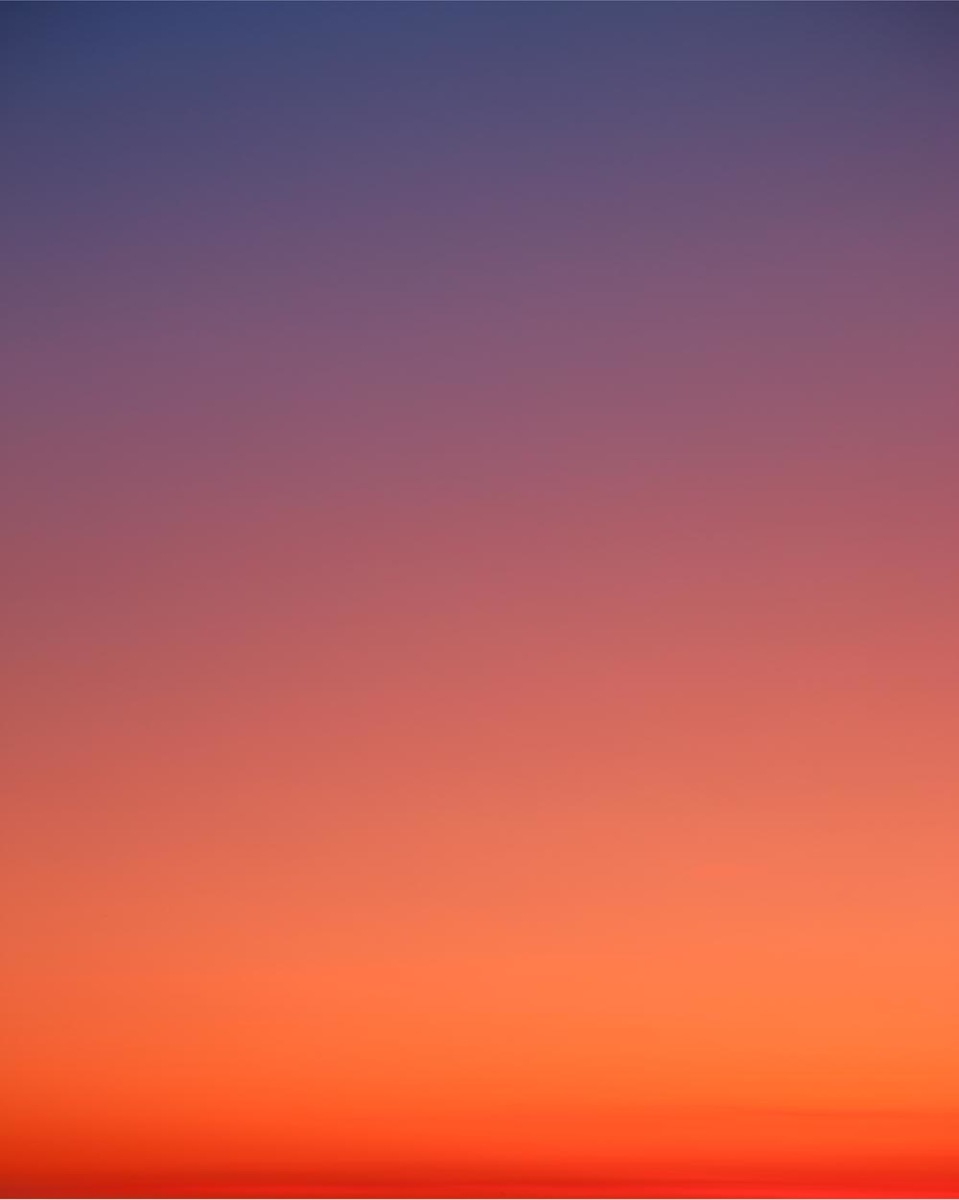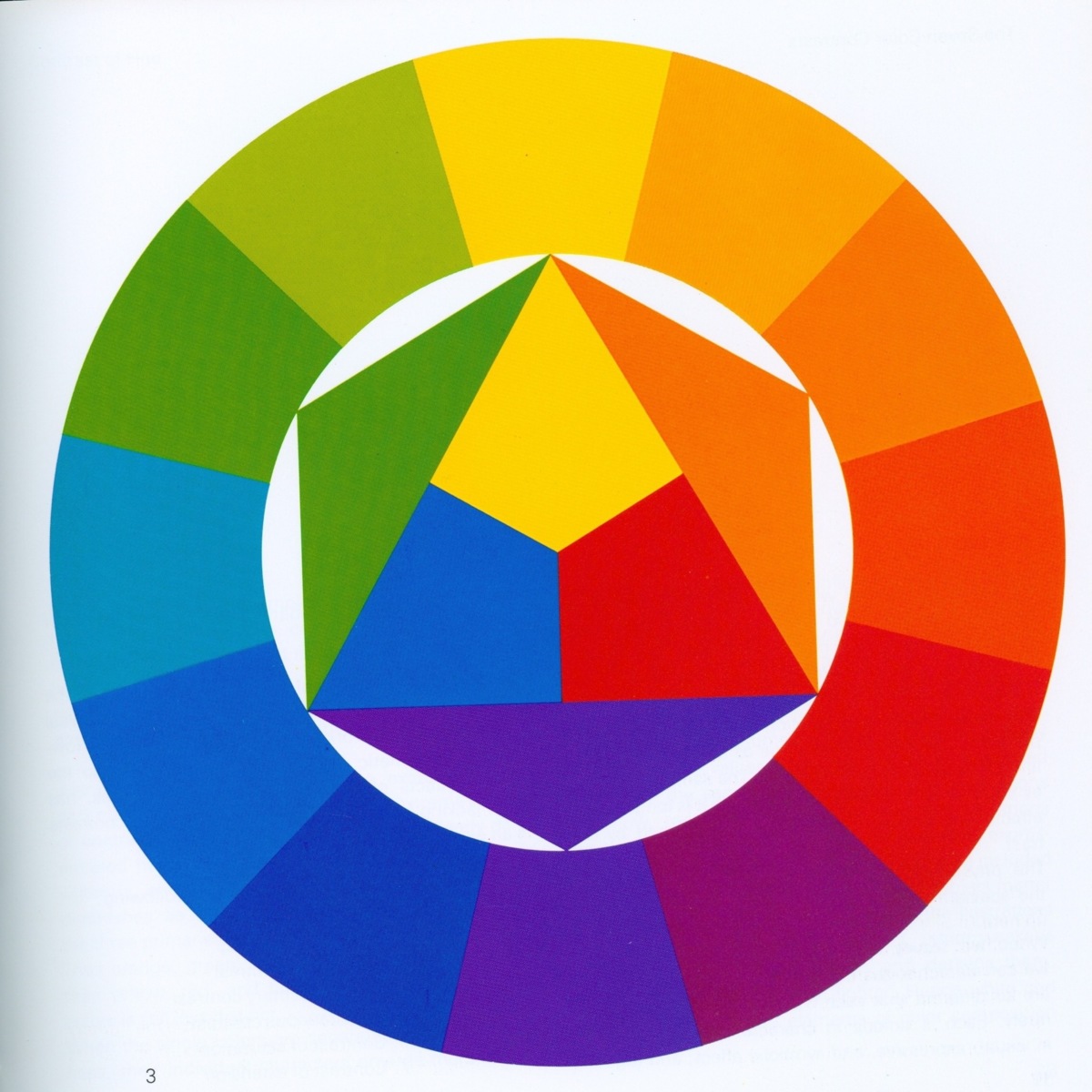 Your starting point is a material you choose. What is the next step?
I usually gain knowledge through the internet or books. For the project Palet, which we're presenting at the Dutch Design Week 2014, the book The Elements of Color by Johannes Itten was of great help.
Naturally all ideas are subject to experimentation. If something is theoretically possible I immediately want to see and make it.
A previous research on colour led to an earlier project, True Colours. This project clearly shows the relation between material and colour. I delved into the world of metals and their corresponding oxidation colours: each metal has its own oxidation colour. Nowadays you can apply any colour to any material, but I wanted to develop my own colour palette that was limited, yet that I was able to apply consistently.
(imag: lex-pott-true-colours-14.jpg)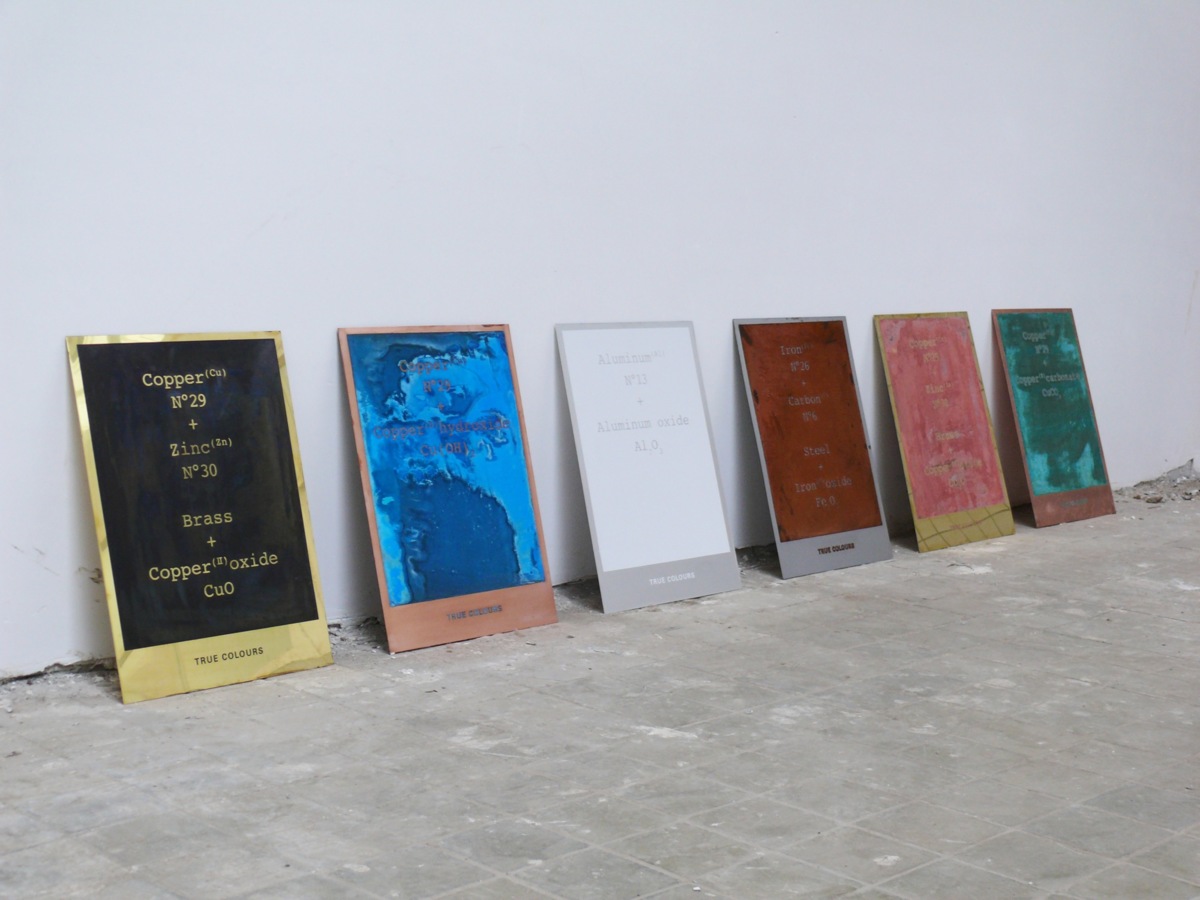 Throughout the years I developed an interest in colour—especially the mixing and dissecting of colour is what fascinates me.
The palette that a painter uses speaks to my imagination: the physical mixing of colour and the creating of beautiful transitions. Other than that, the Italian painter Giorgio Morandi was a big inspiration for Palet, with his subtle still lives and archetypical shapes and vases.
You started new experiments with your fascination for colour and your gathered inspirations. How did it go from there?
It started by mixing natural clay. By mixing two balls of different colours you can make a new colour. This physical mixing process made things much more clear.
I found out I liked the process of transition of one colour into the other much more than the newly mixed colour itself, so that became the focus of the project. I decided to use a roller that repeatedly rolls two colours on top of each other, resulting in a fluent transition of colour. This experiment resulted in a series of handmade vases from natural clay. Sadly the vases deformed in the oven and it was a pity there aren't that many different colours of natural clay.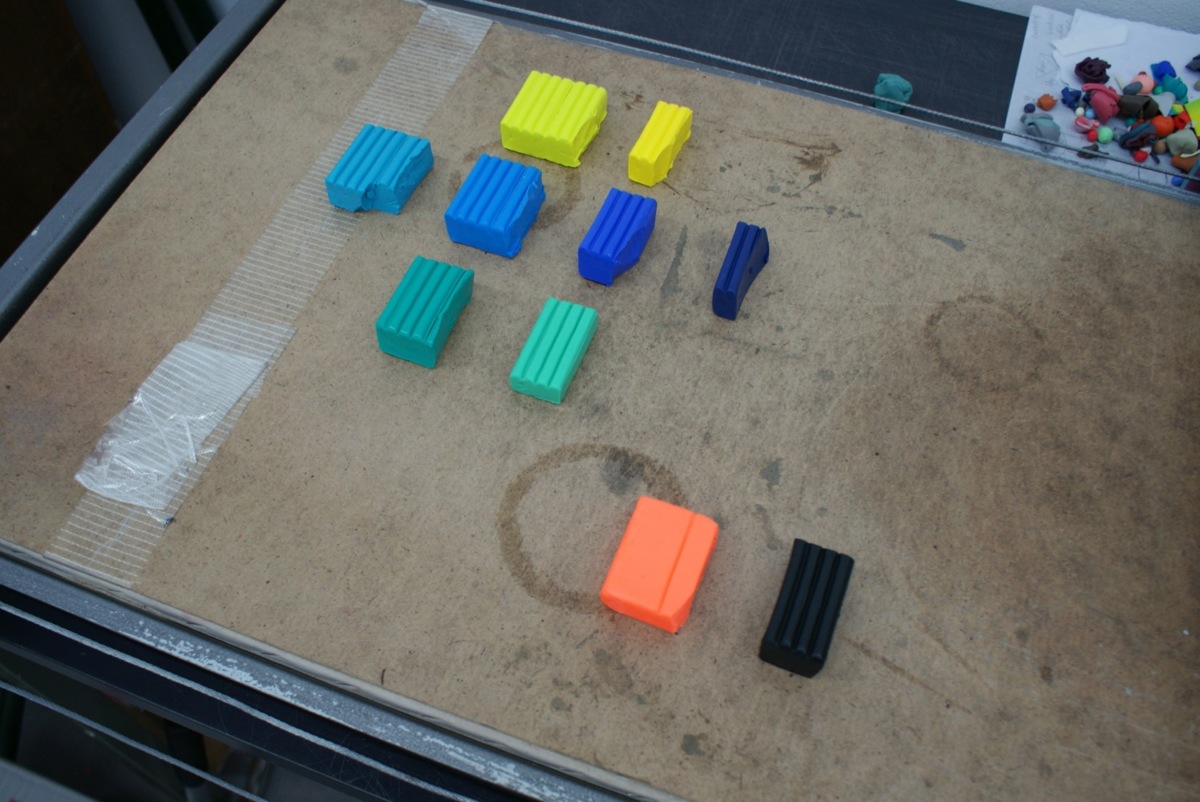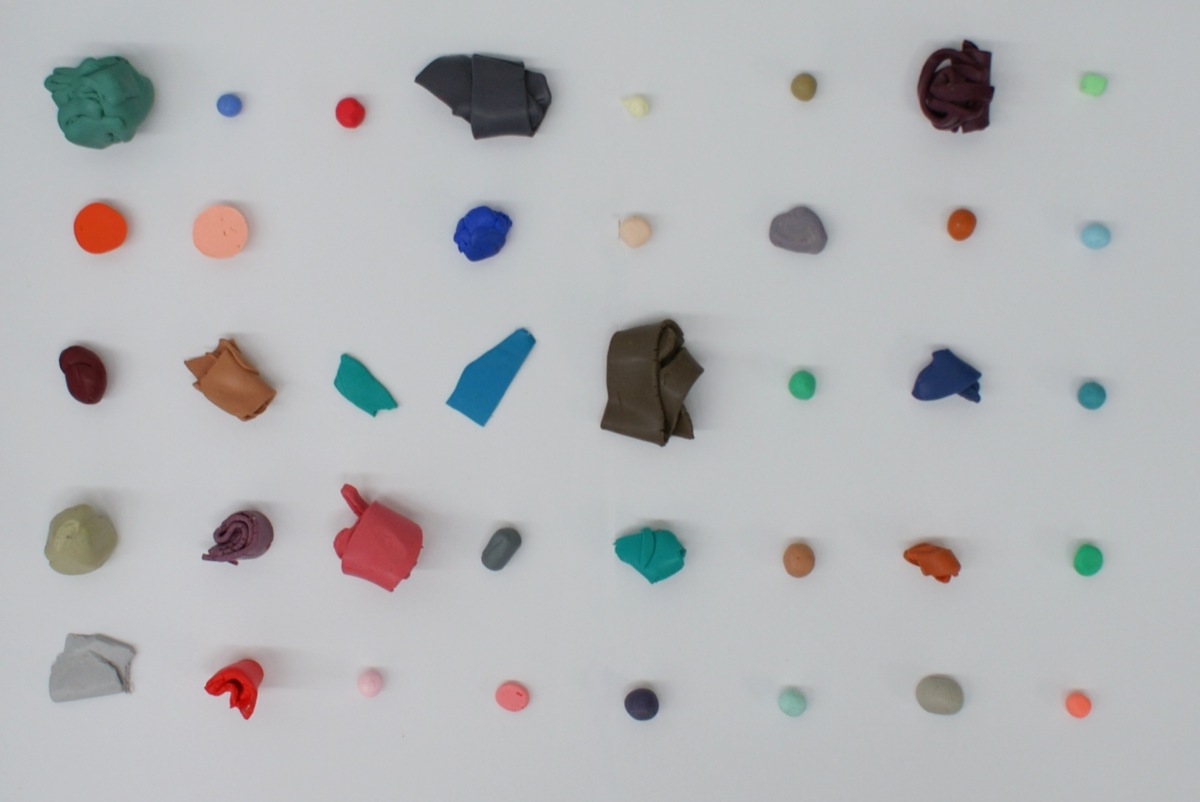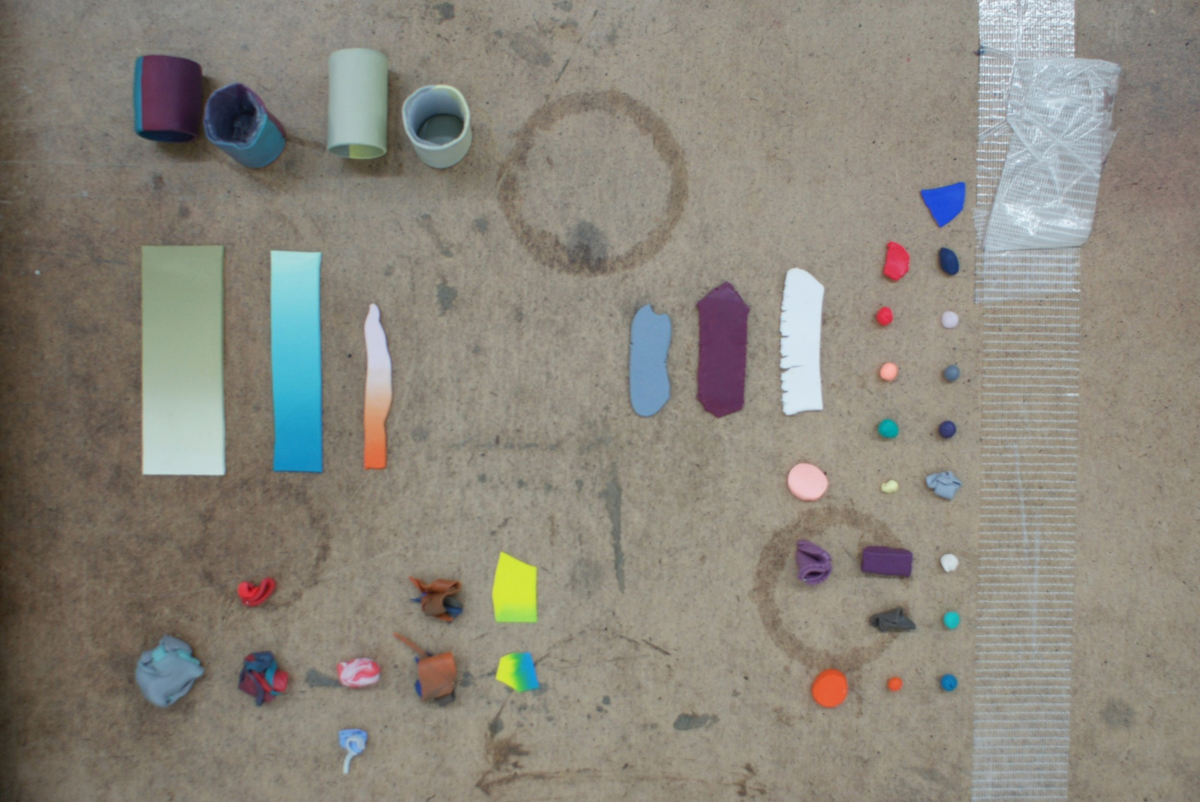 Polymer clay on the other hand, comes in a wide range of beautiful, clear colours. I continued my research with that type of clay. I made slabs of clay using the same rolling technique, where the colours mixed fluently yet not seamlessly. I used a lathe to make the slabs into cylinders, making it into a vase. The vases are handmade so have shape irregularities, and because of the colour transitions the vase is different from every angle.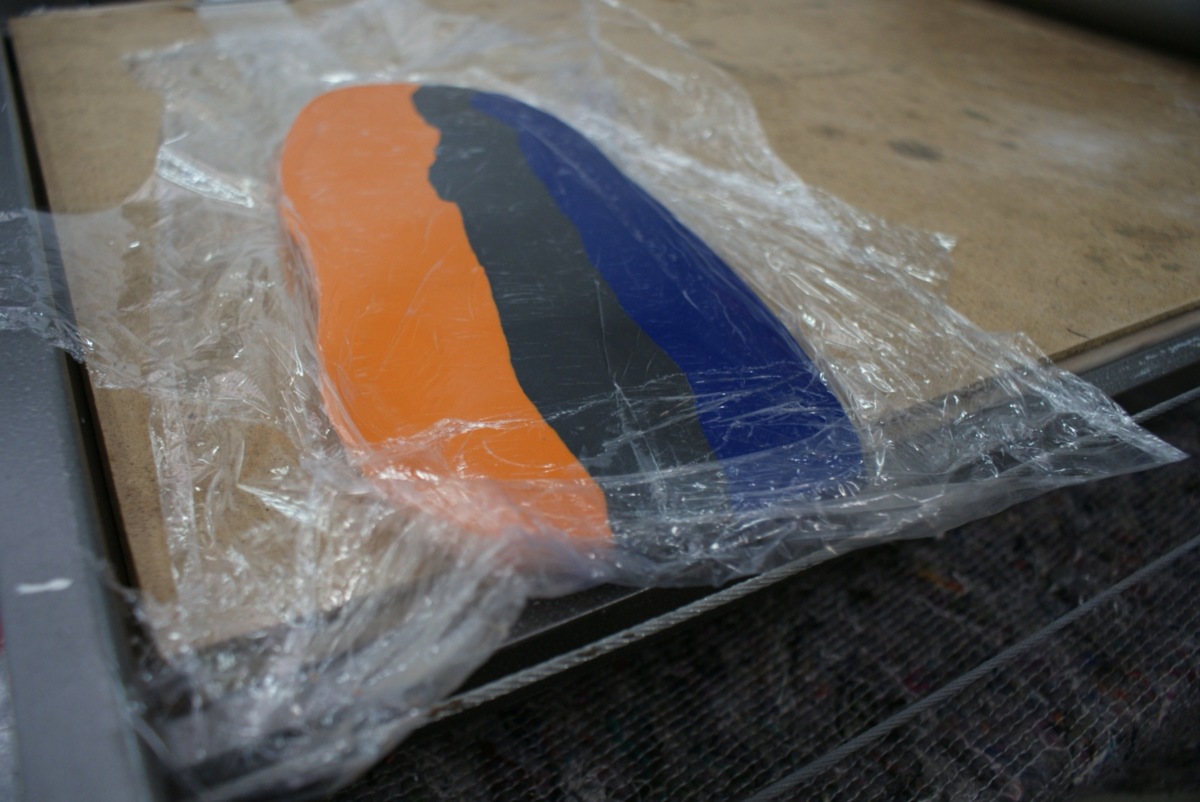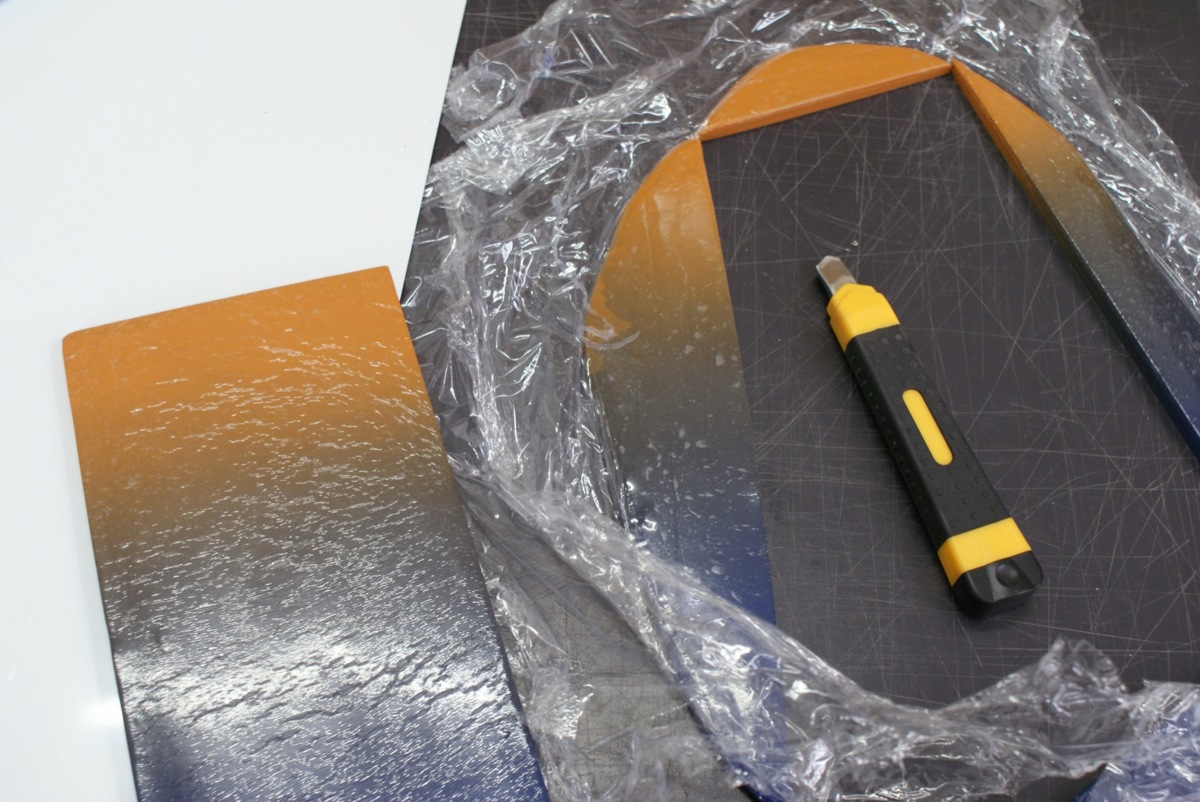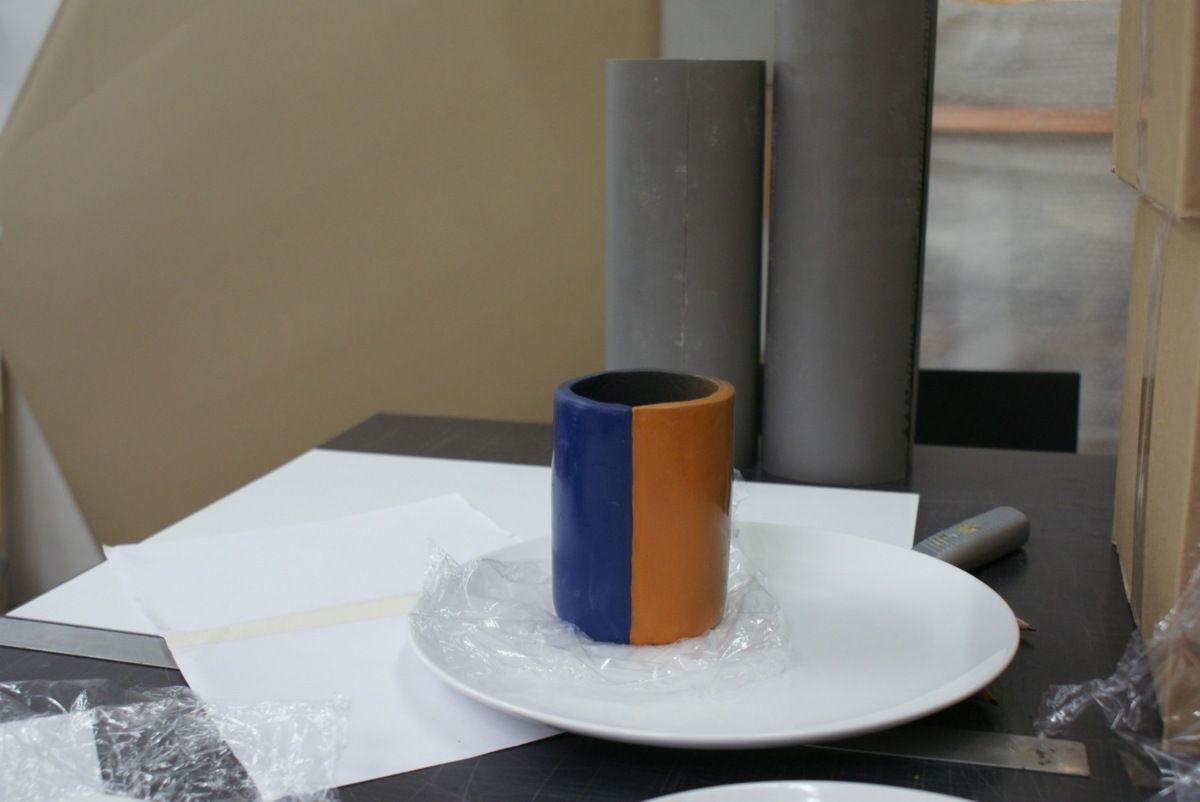 Can you tell us something about the process of developing a new project?
I never have a fixed final product in my mind when I start a project. The design takes shape along the way, once the material starts showing its characteristics. The final product is a logical result of the research. It's never the other way around. I let the process take me by the hand and that usually brings me to a surprising result, also for myself. In the case of Palet the surprise was in the beauty of the colour transitions. Because the material itself is being mixed, the transitioning colours aren't just an optical effect, but it's the solid slab that literally carries the colours in it.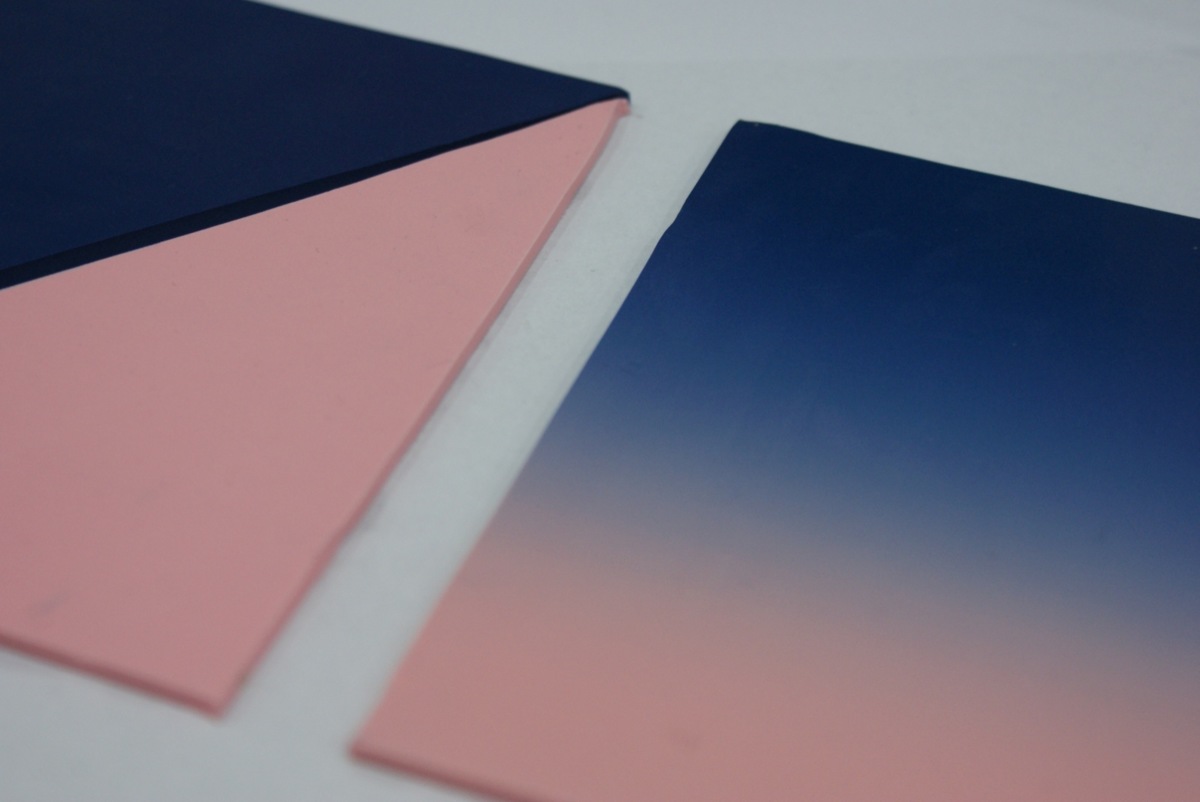 Was a vase the first thing you thought about? And do you envision other Palet products or objects? You could for instance work with circles, reminiscing of Philipp Otto Runge's Farbenkugel (color sphere).
The result as it is now is not definitive: Many things in this project still fascinate me and I'd like to delve deeper into it. It's an unpretentious project that originated in my fascination for colour, and there's a lot more to discover there. This will most probably lead to new products and images, but what they will be, I wouldn't be able to tell you just yet.
In the final stage of the process the vases would be spun on a lathe in order to create a sleek finishing.
Regrettably the vases broke during the spinning. The objects on display are prototypes and the beginning of a to be developed research towards a final shape. Despite the setback, these prototypes give a good insight into the colour mixing. The prototypes and the project will still be developed into a final product.