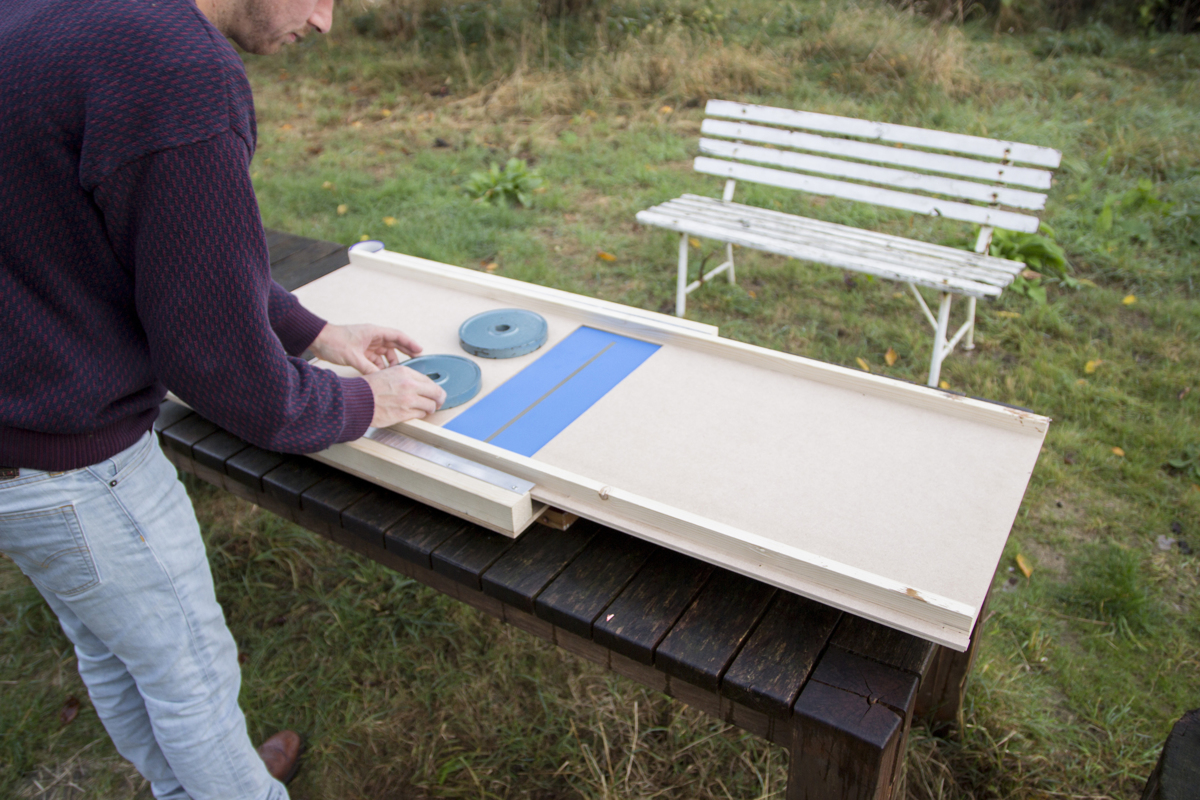 DD/MM/YY, an ongoing effort to record and archive natural light sources by Sacha van den Haak and Felix van Dam.
A vital part of the project entails the construction of make-shift measurement instruments that aid them to visually document the light at a specific time and place. By doing so, Sacha and Felix are delicately exposing the world around them.
At the 'Beyond The Naked Eye' exhibition Sacha and Felix present seven light recordings they made of sunrises during one week (3–9 October 2016). These recordings are made with an installation that uses a screen print window as a medium to catch the light.
Dutch Design Week, 22–30 October 2016
Exhibition: 'Beyond The Naked Eye', curated by Woes van Haaften & Roosje van Donselaar
Participants: Jólan van der Wiel × Benthem Crouwel Architects, Jannemarein Renout, Sacha van den Haak & Felix van Dam, Stefan Peters and Annesas Appel.
Location: Kelderman en van Noort (Nachtegaallaan 13a, Eindhoven, NL)