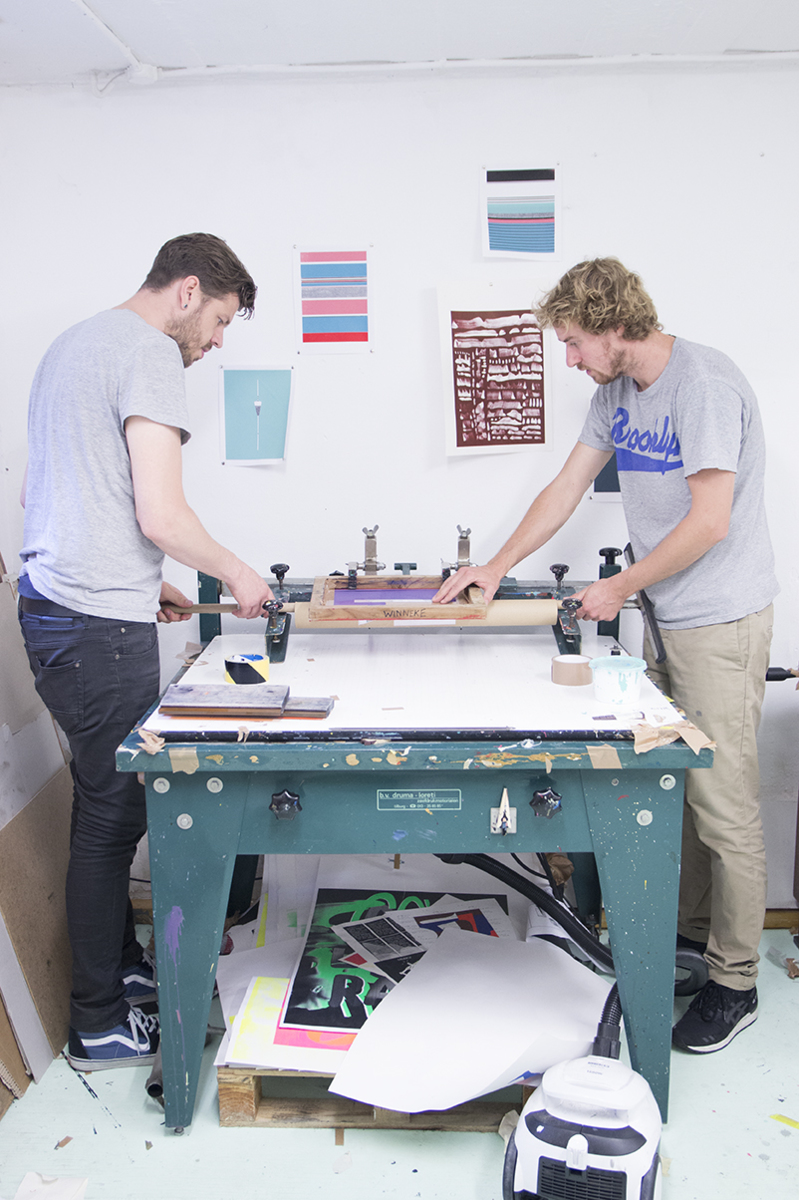 About Sacha van den Haak
While studying Graphic and Typographic Design at the Royal Academy of Art in The Hague, Sacha van den Haak (1980) and Floris Schrama (1980) found common ground in a conceptual approach to design and a shared, rather quirky sense of humor.
As design duo Kok Pistolet they have since then developed a keen eye for the unsaid, the unknown and sometimes even the unwanted. But however absurd an initial idea may be, Sacha and Floris will find a way to work it back to an authentic and communicative solution, perfectly fit to the assignment given.
About Felix van Dam
Felix van Dam (Utrecht/NL, 1986) graduated as a graphic designer at the School of the Arts Utrecht (HKU) in 2014. Felix focusses on everything that sounds interesting, or impossible, to him. As he rather calls himself an adventurer than a graphic designer he feels free to discover the borders of this discipline and to stretch the possibilities of the graphic techniques. His work is led by the process and by the one question 'what is on the other side?'.