When I look at plants, trees and bouquets, it is composed out of multiple parts that are arranged in such a way that it is hard and almost impossible to see single elements isolated.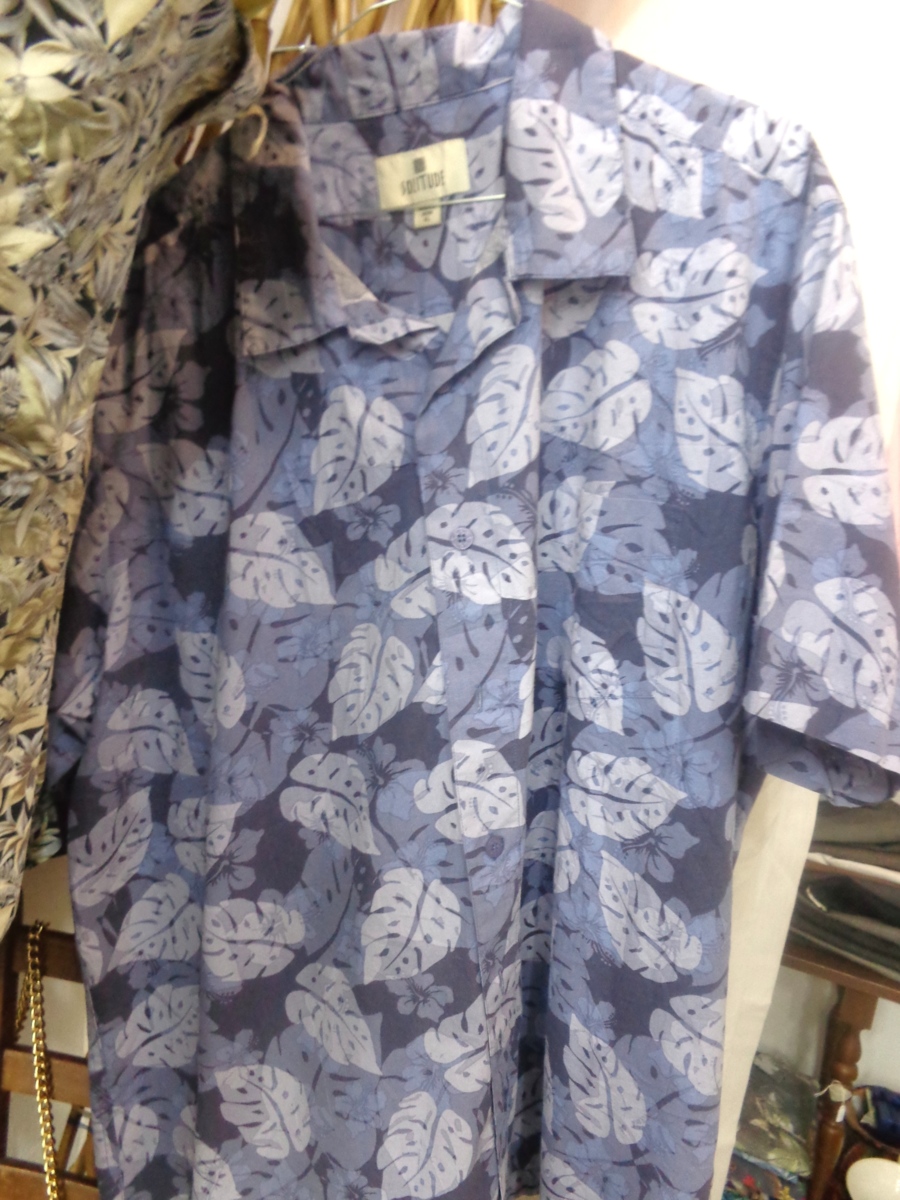 Last week I spend a few days under the Tuscany sun where I found this shirt in a second hand shop in Lucca. Special contradiction between the label 'Solitude' and the pattern of the textile.
Out of my collection images/movies from situations that I discover in daily life. The dress looked handmade:
The light test from the previous post revealed no details of the ferns into the sensitive emulsion. The resulted silhouette is graphic and bold. I look for more playful and layered elements in the printing process. I've used the exposed screen to refresh my screenprinting skills and played around to discover how the use of multiple layers can create more depth.
Layering with one colour: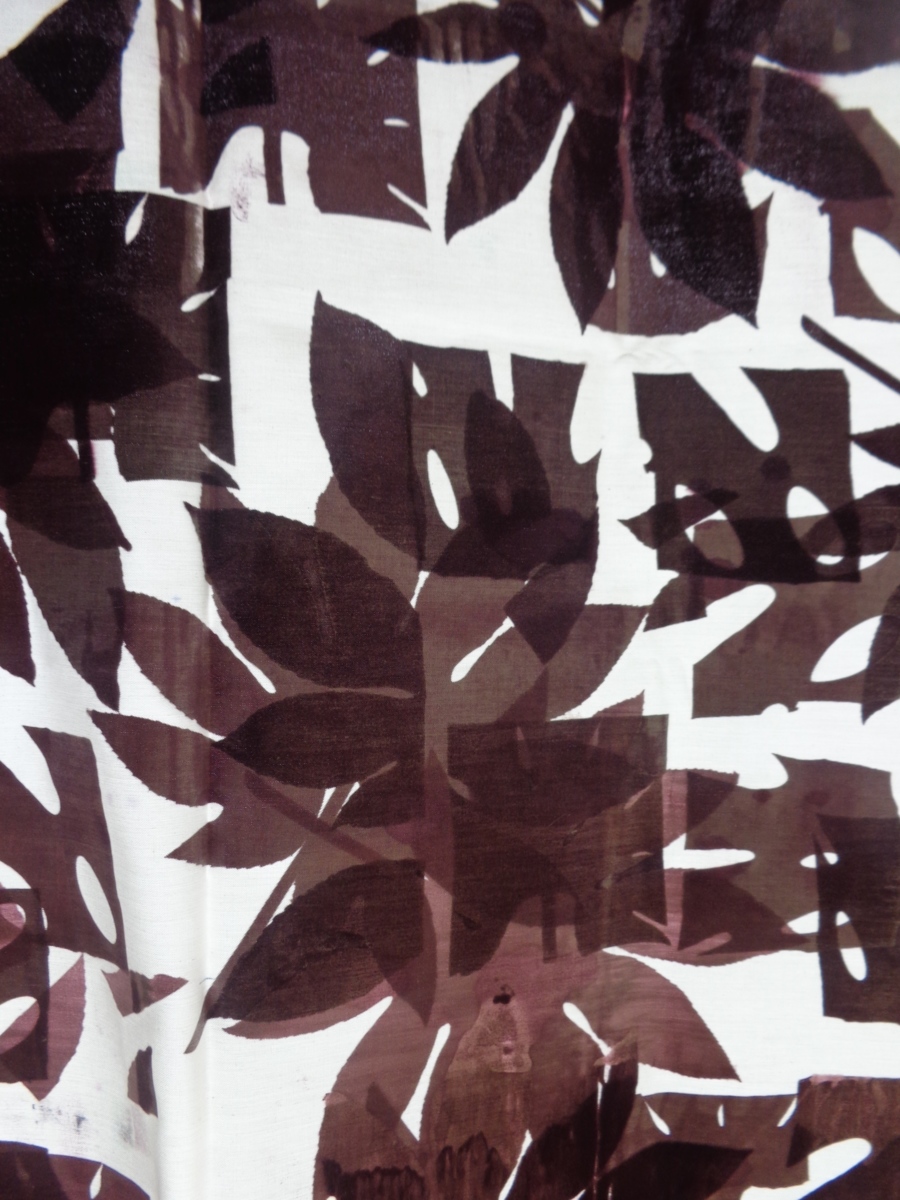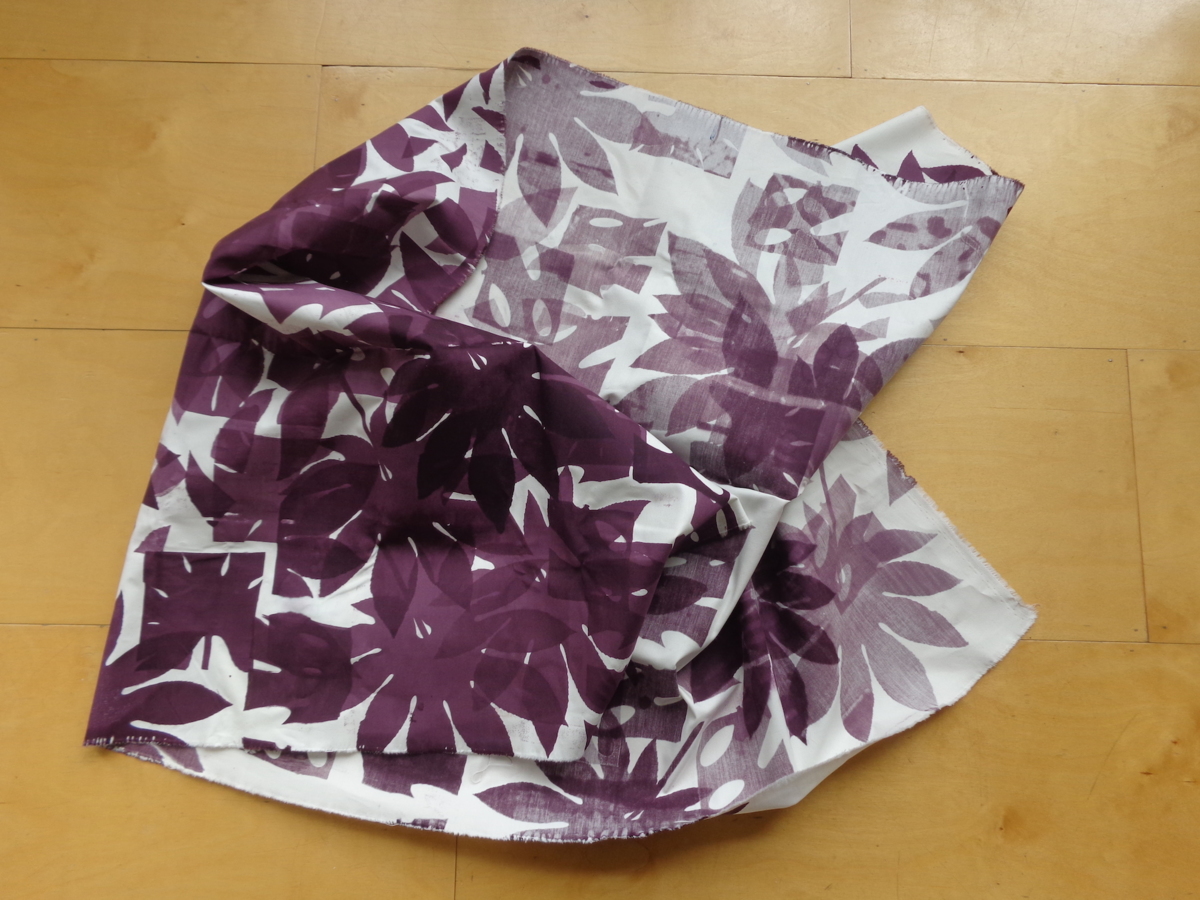 Layering with two colours, where by folding the textile both front and back of the fabric start to play a role: